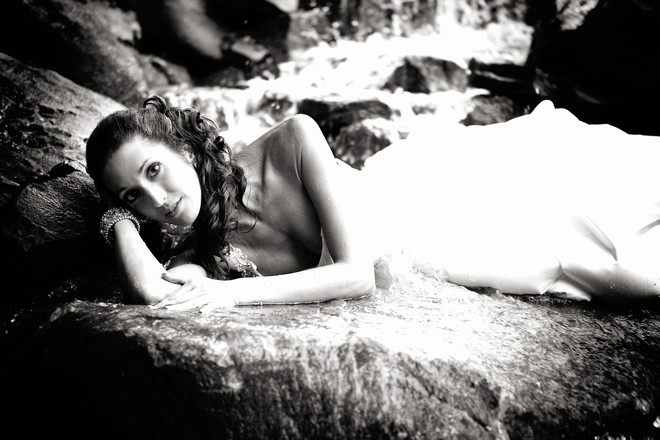 Professionally, Stephanie has worked for Runner's World Magazine, The Cleveland Browns, and the Altoona Mirror. She has a degree from Kent State University in Photojournalism and Photo-Illustration where she also developed a background in video, graphic design, and web design.

As an athlete herself, Stephanie's interest in photography originated in sports portraiture. Stephanie competed for the Golden Flashes as a captain on the track and cross-country teams at Kent State while completing her undergraduate work. After graduating, she became a 2X National Champion in Summer Biathlon and competed for the United States on two World Championship teams.

Stephanie moved her studio in the spring of 2010 to a home office in Ebensburg, PA. She now serves all of Central PA as well as the Pittsburgh market and is available for destination work. Even though not located in the city, Stephanie has the same style and experience for a lower price.

PERSONAL INFORMATION

"I married my best friend, Jody Strittmatter, on August 13, 2011. On that day, photography the most important investment we made in the day. We where married on our property on a perfect, warm August afternoon at a ceremony site that we built together along with the help of friends and family. I now offer this site to my clients for engagement sessions and wedding photographs."

"I am hopelessly addicted to romance and wedding photography and I hope that passion shows in my work. To most that know me, I'm a bit of a "tech nerd". I love Photoshop, graphic design, and even occasionally video editing. I love all things creative and I love working with brides to make their "vision" become a reality."

"In addition to photography, am still an avid runner. My husband is a club wrestling coach and amazing role-model for the kids that he works with (and me). I enjoy the title "wrestling wife" and love being involved in his business as well as my own."

"I am also happy to announce that we will be welcoming in the newest member of our family in December or 2013. Our baby girl will be very well photographed and we can't wait to meet her!"

A WORD FROM THE PHOTOGRAPHER

I feel that I have the best job in the world! My role as a photographer is so much deeper than just snapping photographs. I specialize in high-end wedding photography but am available for commercial work, lifestyle sessions, and high-end senior portraits. I classify myself as a "lifestyle" photographer. This means that in addition to the posed portraits, I try to capture spontaneous moments as well. With a background in editorial portraiture and photojournalism, I mix both styles to give my clients some of the most unique portraits you will get in Western PA. I have a younger style but a degree and professional experience that you can trust for high-end results. I do very little studio work and shoot most assignments environmentally on location. I do this because portraits tend to look "posey" in a studio environment. I truly love my job and my clients! It is my interaction and connection with them that makes each and every assignment exciting and unique.